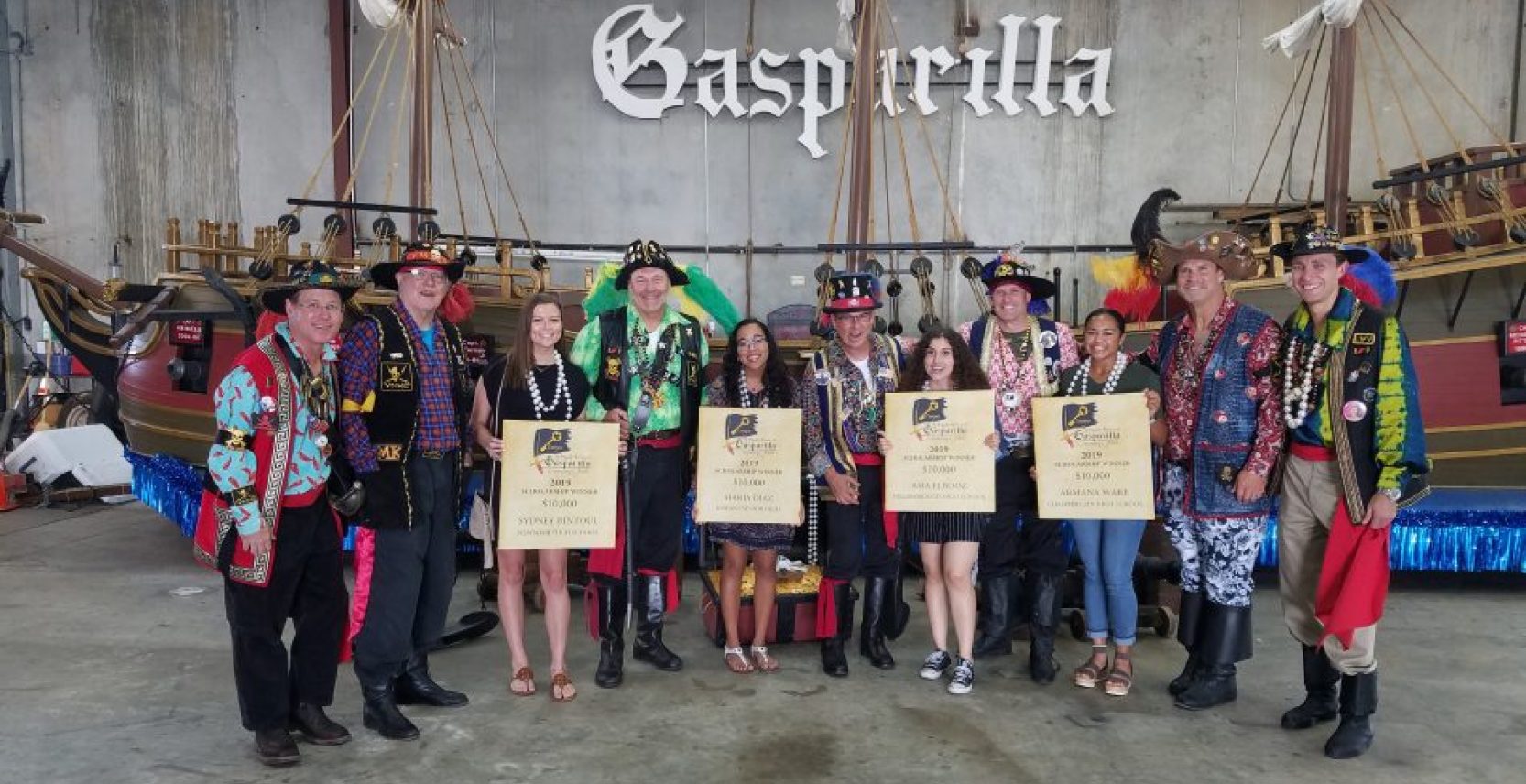 Giving Back to Our Community Since 1904
Over the past two decades, the YMKG Community Fund has awarded over $1.1 million in college scholarships to students graduating from public, private, and parochial high schools in Hillsborough County. Each year, Tampa Bay area high school principals nominate one student for every 100 in its graduating class. Nominees complete a comprehensive application, which is reviewed by a selection panel. A small group of finalists then complete face-to-face interviews before scholarship recipients are selected.
Each of the honorees excelled in academics, athletics, and leadership activities.
2023 YMKG Community Fund Recipients
Caroline Haxton, Durant HS
Peyton Haxton, Durant HS
Melanie Hernandez, Jefferson HS
Paraman Galipalli, Middleton HS
Jamie Slaybaugh, Sickles HS
Hailey Siswanto, Tampa Preparatory School
Westin Doud, Riverview HS
Sarah Fabel, Strawberry Crest HS
Ariel Laporte, Tampa Bay Tech
Ronan McKenna, Sickles HS
Past Scholarship Recipients Have Graduated From
Academy of the Holy Names
Armwood High School
Berkeley Preparatory School
Blake High School
Bloomingdale High School
Brandon High School
Brooks De Bartolo High School
The Cambridge School
Chamberlain High School
Durant High School
East Bay High School
Gaither High School
Hillsborough High School
Jefferson High School
Jesuit High School
King High School
Lennard High School
Plant High School
Plant City High School
Robinson High School
Spoto High School
Steinbrenner High School
Strawberry Crest High School
Tampa Baptist Academy
Tampa Bay Technical High School
Tampa Preparatory School
Wharton High School
Past Scholarship Recipients Have Attended
Barnard College
Brown University
Dartmouth College
Duke University
Emory University
Flagler College
Florida Atlantic University
Florida State University
Georgia Institute of Technology
Gordon State College
Harding University
Harvard University
Hillsborough Community College
Lee University
Princeton University
Queens University of Charlotte
Southeastern University
Trinity University
The University of Central Florida
The University of Florida
The University of Miami
The University of North Carolina at Chapel Hill
The University of Notre Dame
The University of South Florida
Yale University.