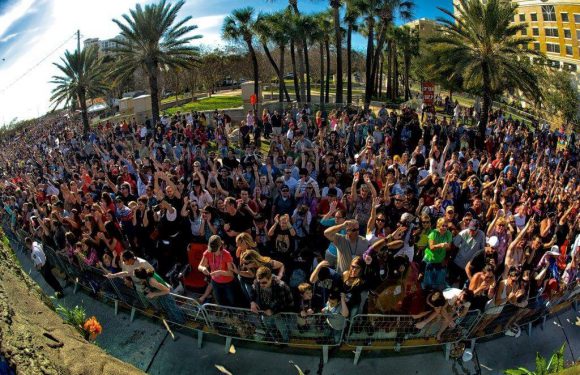 Tourism Impact
The YMKG Invasion & Parade of Pirates ranks as the third-largest parade in the United States, attracting one half million attendees annually. The YMKG Children's Parade is the largest in the United States, offering a family-friendly, non-alcoholic venue for over a quarter of a million annual attendees.
The YMKG Invasion & Parade of Pirates has an overall local economic impact of over $40 million. Beginning in 2015, Visit Tampa Bay, the local tourist bureau, began a multimillion-dollar promotional campaign in the northern United States, Canada, and Europe to attract more visitors to Tampa during its "Gasparilla Season".
Cultural Enrichment
Each year the Krewe partners with the City of Tampa, U.S. Coast Guard, and Department of Defense to sponsor the YMKG Invasion and Parade, the third-largest in the United States.
The Invasion and Parade provide entertainment to millions of people from all over the World. The landfall of the Jose Gasparilla Pirate Ship and the Children's Gasparilla Parade & Piratechnics display have become tourism icons.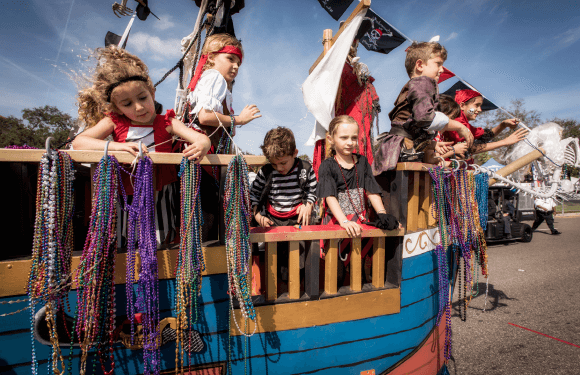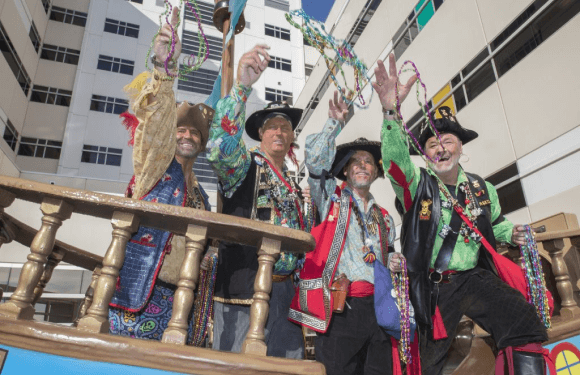 Community Outreach
YMKG was instrumental in establishing the Inter-Krewe Council, which has grown to include more than 60 other Krewes. Each of these Krewes is organized for specific charitable and community service purposes. For information about the Inter-Krewe Council, visit www.interkrewe.com
Krewe members participate in community and charity events through special appearances in Tampa Bay and throughout the United States to promote our community. Krewe members, in pirate attire, regularly visit hospitals (including the Tampa Veteran's Hospital), assisted living centers, children's venues, and schools, engaging the community in the spirit and fun of Gasparilla events.